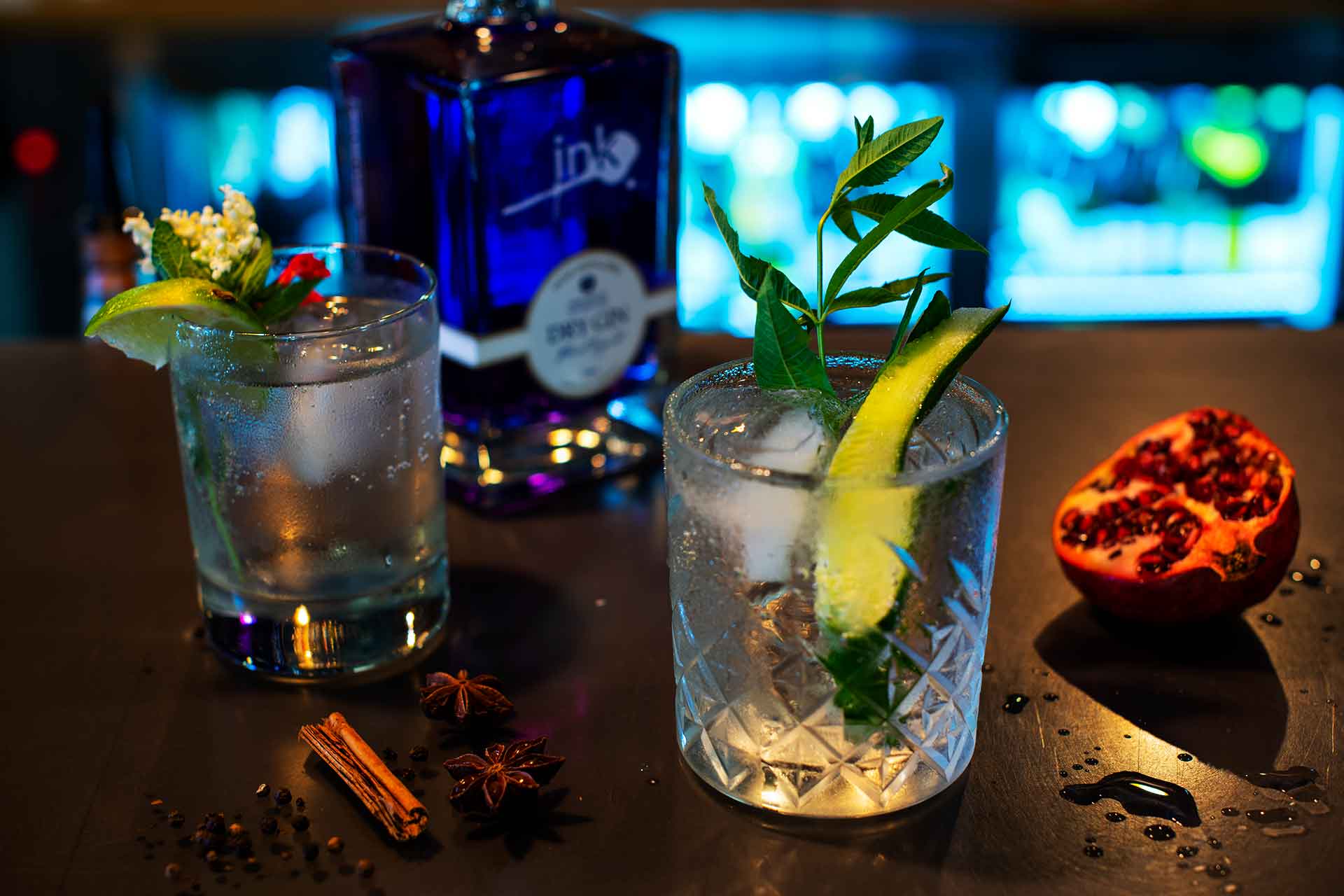 Local, Imported, Vintage, Rare & Craft Gins.
Over 100 varieties of local, imported, vintage, rare & craft gins.
With an extensive selection of tonics and garnishes to accompany your preferred Gin and Tonic or Gin based cocktail. The Gin Trading Co bar also showcases a large range of local, Australian and European wines, spirits, beers and as well as a classic and signature cocktail list. Head Chef Nathan Jackson and his team have created an outstanding bar menu of shared plates, tapas, charcuterie and desserts designed to complement The Gin Trading Co. experience.
---
6 David Street, Bowral NSW 2576
(02) 4899 7116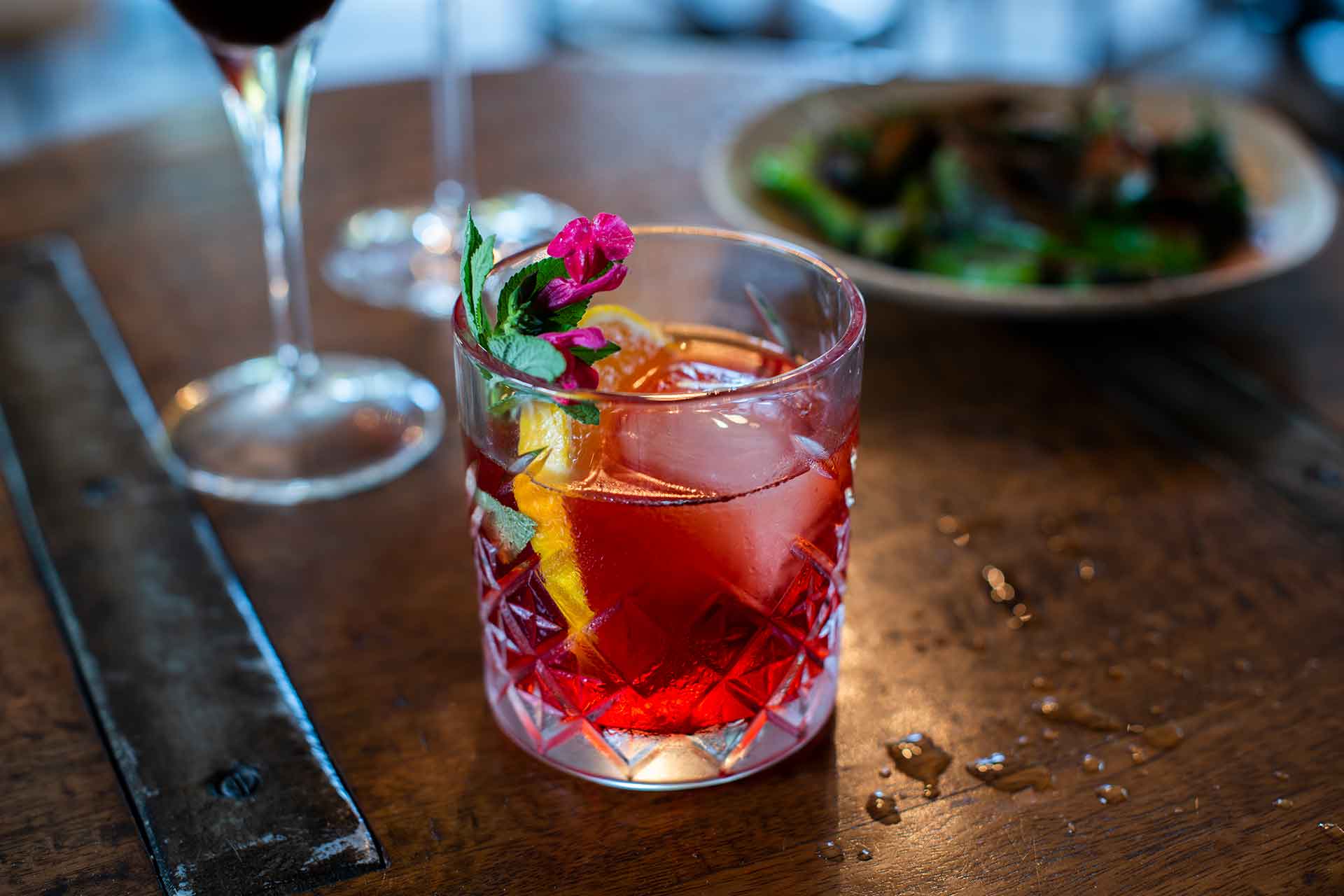 Cocktails. Shaken or Stirred.
Classic & Signature Cocktail List.
Sundress — 20
The Simple combination of two delicious flavours - mandarin and ginger - makes for a dangerously good time. Forty Spotted Citrus and Pepperberry Gin, Unico Mnado Liqueur, fresh lemon and ginger give you a taste of Autumn over ice.
Barrel Aged PX Negroni — 22
For the Negroni fans who aren't afraid to go big, this beauty is full-bodied,lavish, jammy, complex and bittersweet. Combining the richness of Joadja's Pedro Ximinez with their Barrel Aged Gin, this is our local take on a Negroni with a touch of class.
Coconut Margarita — 22
A classic Margarita with a tropical twist. 1800 Coconut Tequila, fresh lime juice & Malibu, packed into a rocks glass for a flavourful & fun refreshment.
Throsby — 21
Flavours of vibrant passionfruit and sweet, yet tart raspberries come to a clash with Bourbon and Calvados, resulting in a dynamic, complex and very drinkable cocktail to start your night.
Basil & Fingerlime Smash — 20
A slight citrus twist on a refreshing classic. Taking SoHi's Garden Envy Gin and the succulent pops of the finger lime fruit, perfectly compliment the fresh basil used to provide a fragrant, herbal finish to the drink.
Bee-Side — 20
Subtle & understated, we make our 'Bee-Side' with 40 Spotted's 'Tassie Bush Honey' Gin, lavender infused earl grey tea, local honey & fresh citrus. Gently shaken & served with a lavender sprig, this concoction is nostalgic of Grandma's garden on a late summer afternoon.
Berida Sling — 22
The Berida Sling is a composition of Rhubarb, Gin, Cherry Brandy, Amaro, Cointreau & Fresh Lime. It is driven by the intense acidity of rhubarb, & complimented with a fruitful & tart finish.
The Hound — 26
A martini-esque cocktail for those that like it dirty...and truffly! We combine local Truffle Mad Gin and SoHi's Extra Virgin Vodka with a few other savoury goodies, resulting in a smooth, rich, yet pungent beverage.
Mocktails
Sans 'Without Alcohol'
Caramel Apple Pie — 14
A cheeky & fun dessert style mocktail. Fresh apple juice, lemon citrus & sweet caramel combined to create a toffee driven flavor bomb
Blackberry Smash — 12
Thirst quenching & bold, this balanced fruity cocktail has notes of light vanilla, zesty lemon & wild honey, contrasted by dark & tangy blackberry's. It's just smashing, (pun intended) on a warm day.
Peach Arnold Palmer — 12
Tall & sophisticated, this 'peach iced tea' inspired beverage is refreshing & bright. Keep it classy & enjoy one with your appetizers.
Garden Spritz — 14
Feeling something 'not too sweet', this delicate & subtle spritz is floral & herbaceous. Elderflower, cucumber & garden mint compliment Lyres' non alcoholic Gin so well, it smells & tastes like a real deal, gin & tonic.
Ginger & Rosemary Refresher — 12
These two bold flavors do all the talking in this zesty mocktail. Ginger & Rosemary topped with lime & soda, with hints of woody pine & a tangy perfume.
Grapefruit No-groni — 16
Bitter & bracing, just like a classic Negroni sans the 'punch'. A balance of Lyres non-alc London dry gin, non-alc Aperitif Rosso, & fresh grapefruit juice, served on the rocks.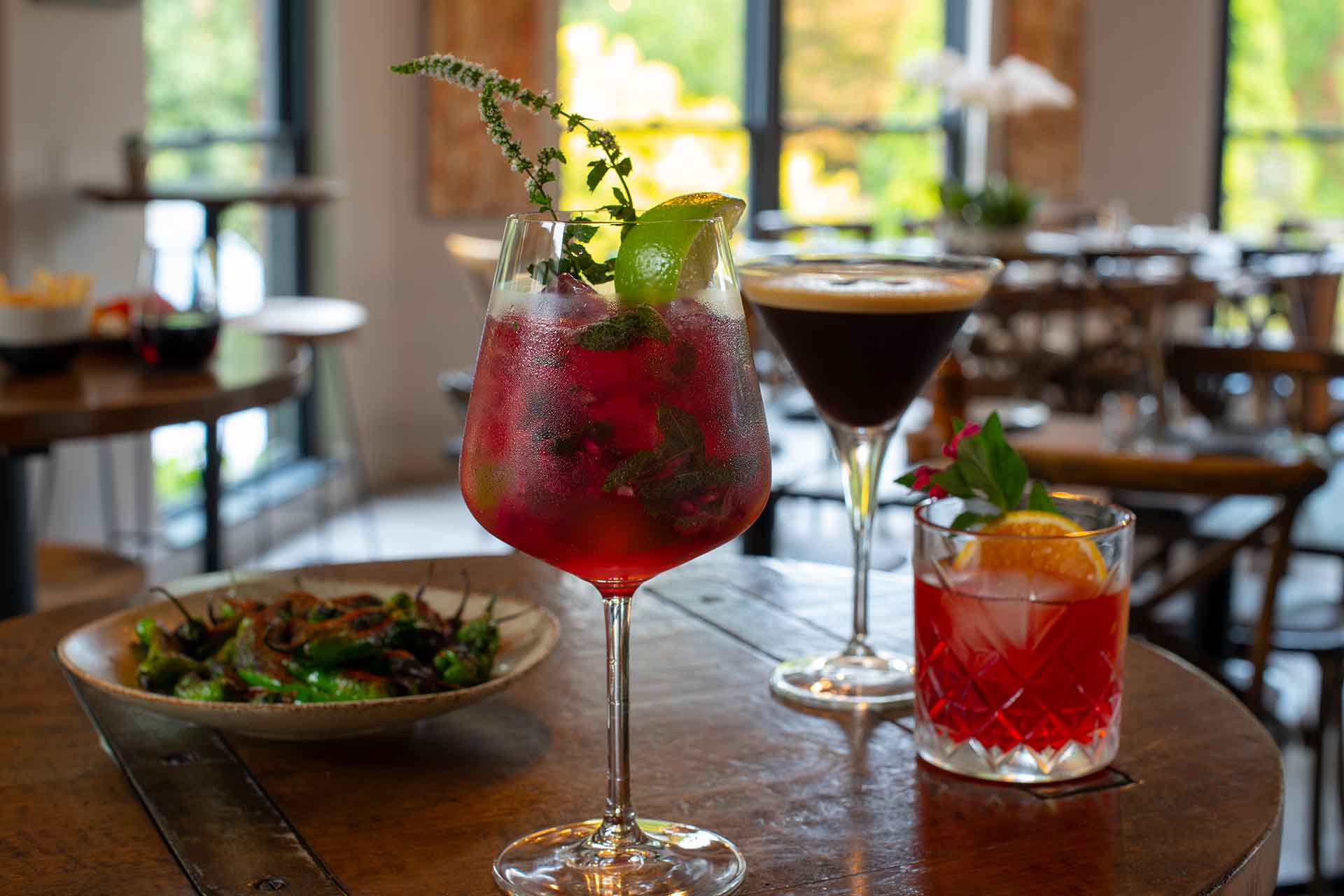 The Classics.
Margarita, Negroni, Espresso Martini.
6 David Street
Bowral NSW 2576
E: bookings@bistrosociale.com.au
P: (02) 4899 7116
Bistro Sociale is a licensed restaurant - no BYO.
Trading Hours
Buffet Breakfast – 7 days – 7am to 10am
Lunch – 7 days – 12pm to 2pm
Dinner – 7 days – 5.30pm to 10pm (Bar open all day)